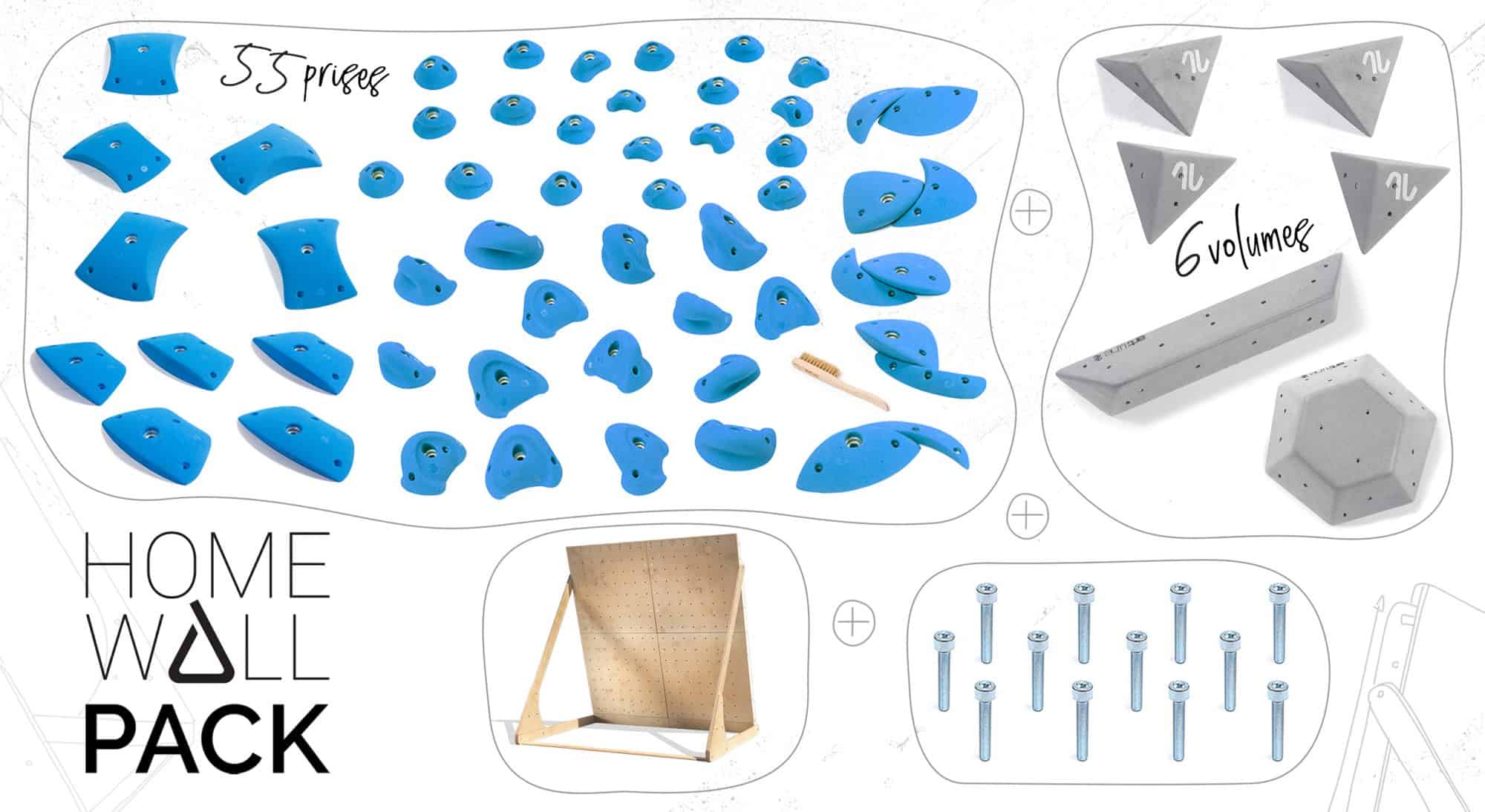 TrainingLine
Pack Homewall Intermediate
All-inclusive pack for intermediate climbers: children or adults. It's composed of one Homewall, holds and volumes with the matching screws.
Advantages
The Homewall is the result of a joint effort between ArtLine, the wall builder Optimur and the supplier T-Wall, who have all seen the rising popularity of climbing at home. With this observation and our enthusiasm in common, we were able to make our Homewall unique for the following reasons:
-A sleek design that fits into any kind of space
-Its PU coating protects the surface for longer service life, and keeps the scuff marks down too!
-The Homewall is made from certified ecolabel (FSC) hardwood plywood.
-The reinforced frame keeps the entire structure stable, ensuring maximum safety
-Difficulty can be adjusted by increasing the angle (between 15 and 30°).
-The maximum height (2.5 m) fits to the standard ceiling height (2.5m) in apartments and houses.
-The climbing area has been optimized (32 inserts/m²) with a rounded edge at the top of the structure.